Learn the Art of Linoleum Block Printmaking
I offer two great options for those wanting to learn the art of linocut. The first class, How to Linocut, will give you a comprehensive introduction to relief printing with linoleum. The second course, How to Make a Reduction Print, covers this intermediate block printing technique using linoleum - it's one of my favorite printmaking methods!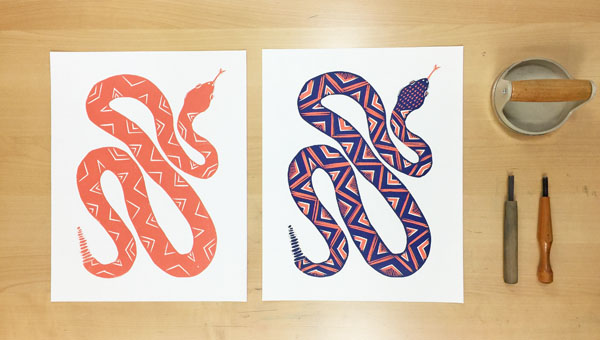 All the information you'll need to make a lino print is in these courses. You'll have class videos, which will save you time from sorting through Google search results, Instagram posts and YouTube videos. Plus, take advantage of the fact that I'm available via email to answer any questions you might have, one-on-one.

Enjoy a discounted price when you enroll in the Course Bundle with both linocut courses!

By the end of these courses, through practice, you'll be on your way to making your own linocut prints.
Let's get started!
Rich
Artist | Owner of Boarding All Rows